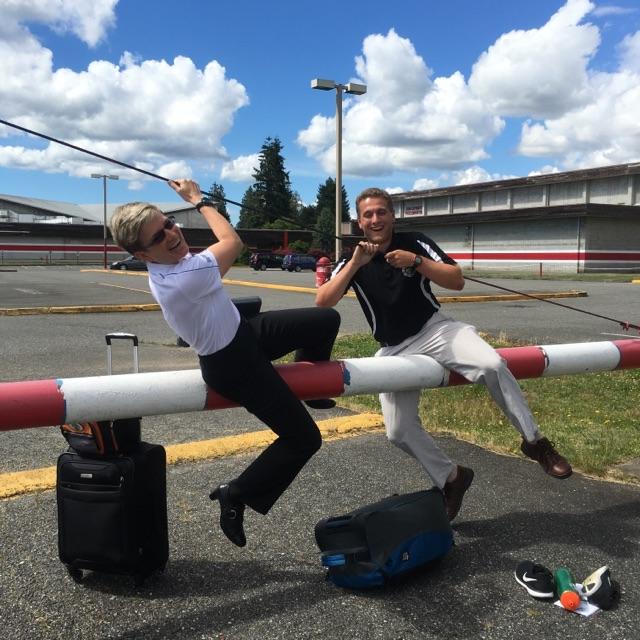 I am a Certified Professional Coach
Trained by the Academy for Coach Training in Bellevue, WA, now Invite Change Coaching in Edmonds, WA, an International Coach Federation-Accredited Coach Training Provider. I hold a BA in economics and an MA in psychology. For nine years, I worked as a licensed mental health therapist in a clinical setting where clients and peers respected me for my dedication and integrity.
In the last twelve years, I have successfully partnered with small business entrepreneurs, with athletes, and with agents of change engaged in giving back to their communities.
I maintain my optimism, can-do attitude, and adventurous spirit by setting and attaining a variety of goals, which include:
Graduating insigni cum laude from University of Fribourg, Switzerland while overcoming dyslexia
Summiting Mount Rainier to raise money for the American Lung Association
Attaining (dual) United States citizenship after overcoming many immigration hurdles - cherishing the right to vote
Refereeing semi-professional soccer games; instructing and coaching fellow referees
Successfully working with over 280 amazing and inspiring clients to transform their lives and increase positive impact in their communities
Supporting the founders of two non-profit organizations in Washington State
Helping You Reach Your Potential
By partnering with people who want to fully express themselves in all areas of life, I envision a world of people who stretch for optimal self-expression and positive impact for all. I understand my role in the coaching partnership as that of pathfinder, encourager, and sounding board and I am a strong believer in the innate capacity and capability of every person I support.
Through Affirmation in Action, I can focus on affirming you and helping you put your life into action.